We LOVE our friends at Amvets Post 95 & Amvets Post 95 Ladies Auxiliary. This amazing group worked to provide a sizable donation to assist students in the GCSD facing homelessness. Our community truly makes a difference in the lives of our students. Thank you! #BelieveInGC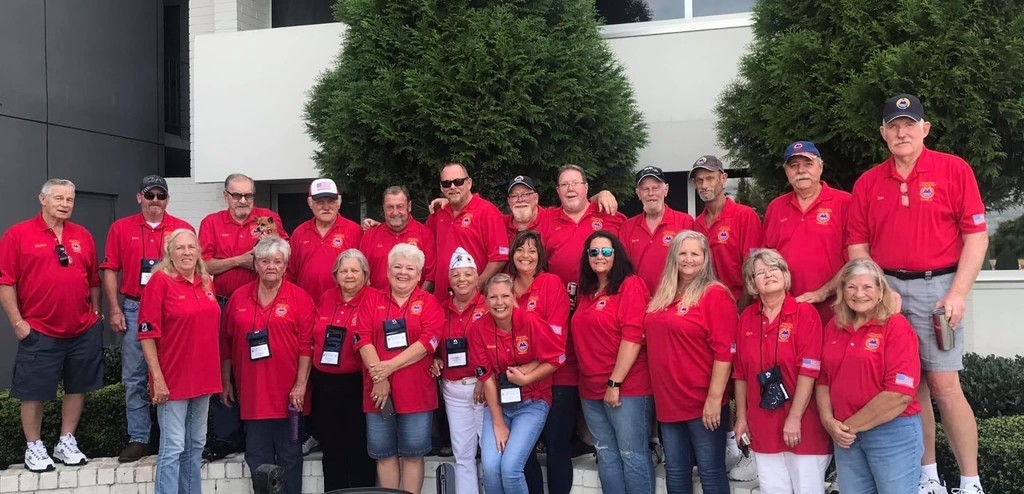 What's Happening This Week in GC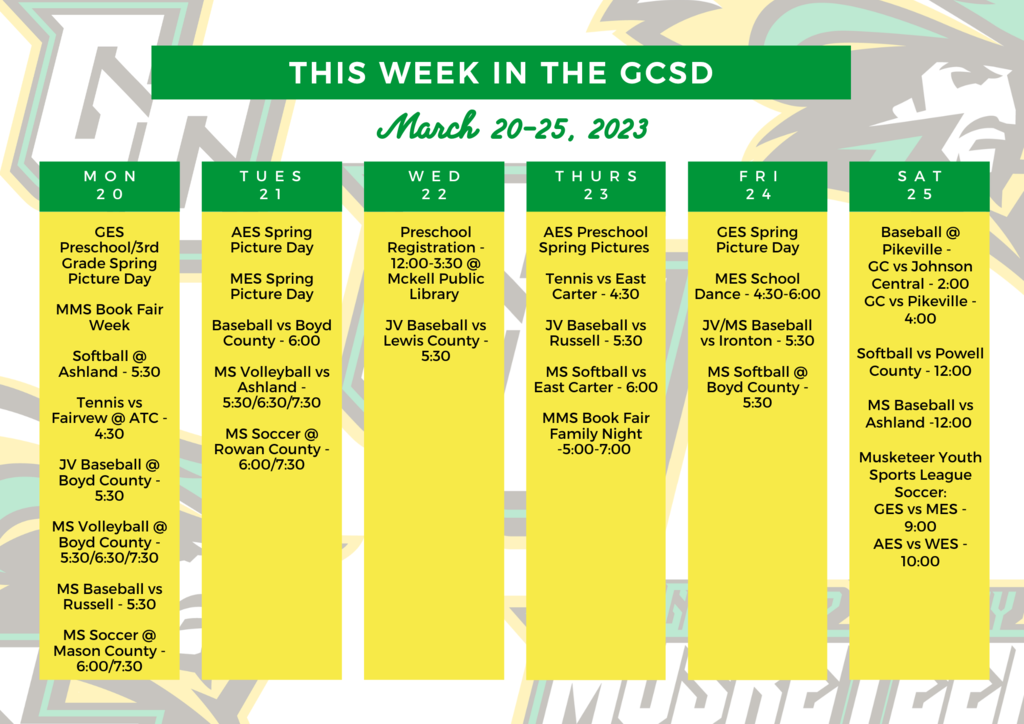 It's time for some Musketeer softball! Let's Gooooo! #BelieveInGC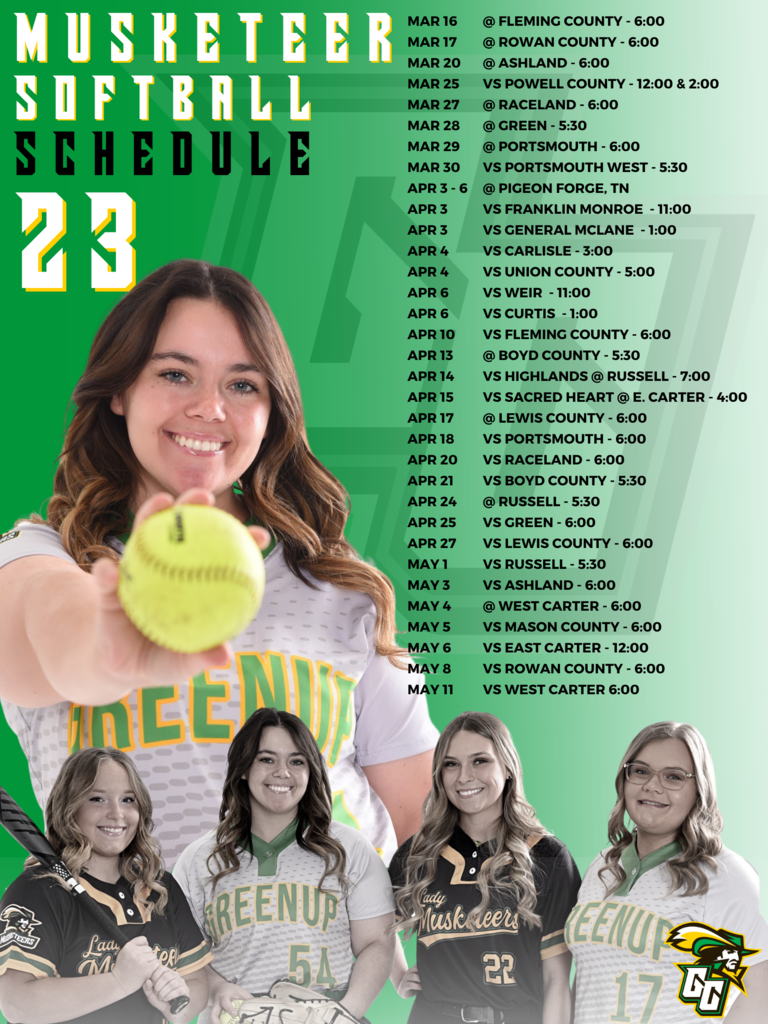 Register Now for Preschool!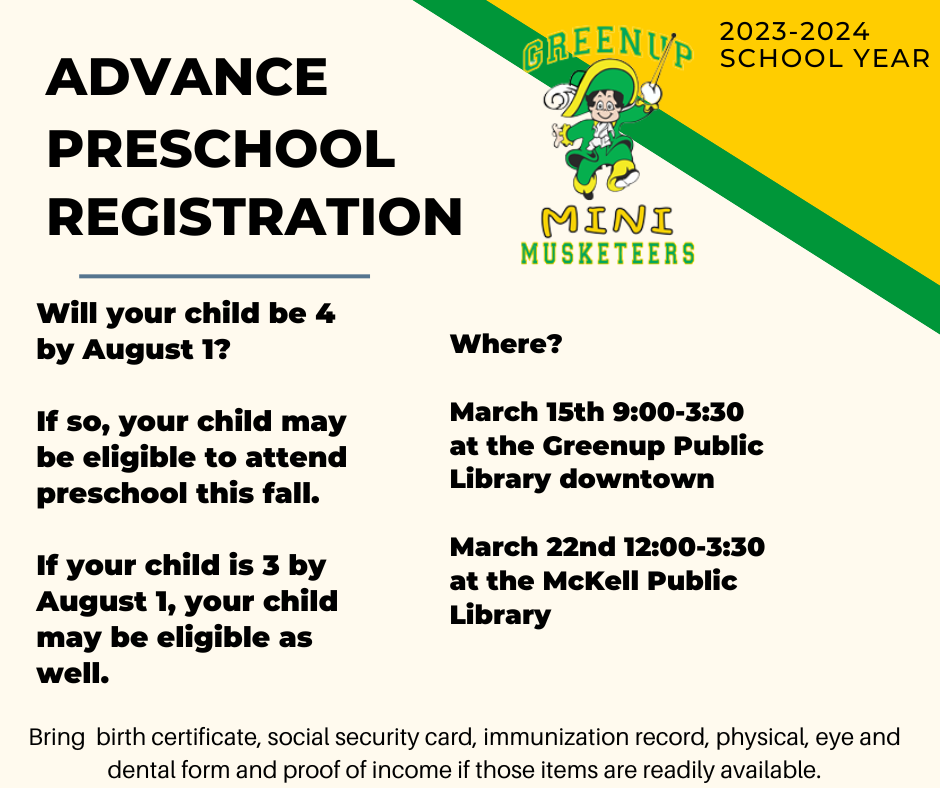 What's Happening This Week in GC

Track grades and attendance though the Infinite Campus Parent Portal!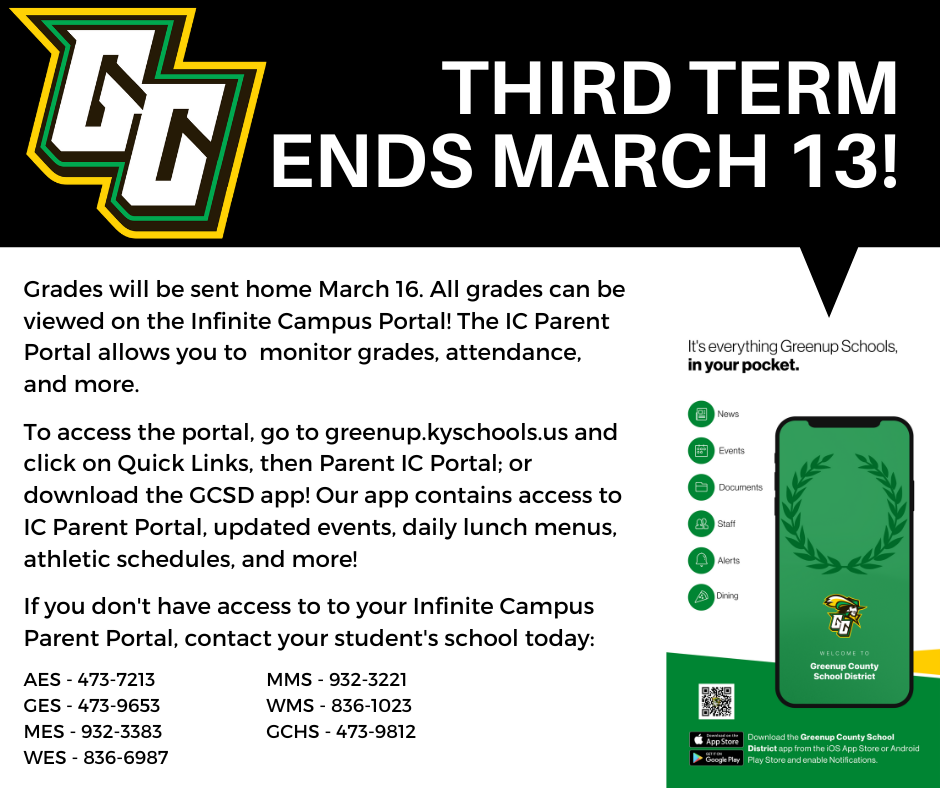 Congraulations to our Educator's Rising state conference winners! Cassidy Madden: 1st Place, Exploring Education Administration Careers (Varsity) Katie Hannah: 1st Place, Public Speaking (Varsity) #BelieveInGC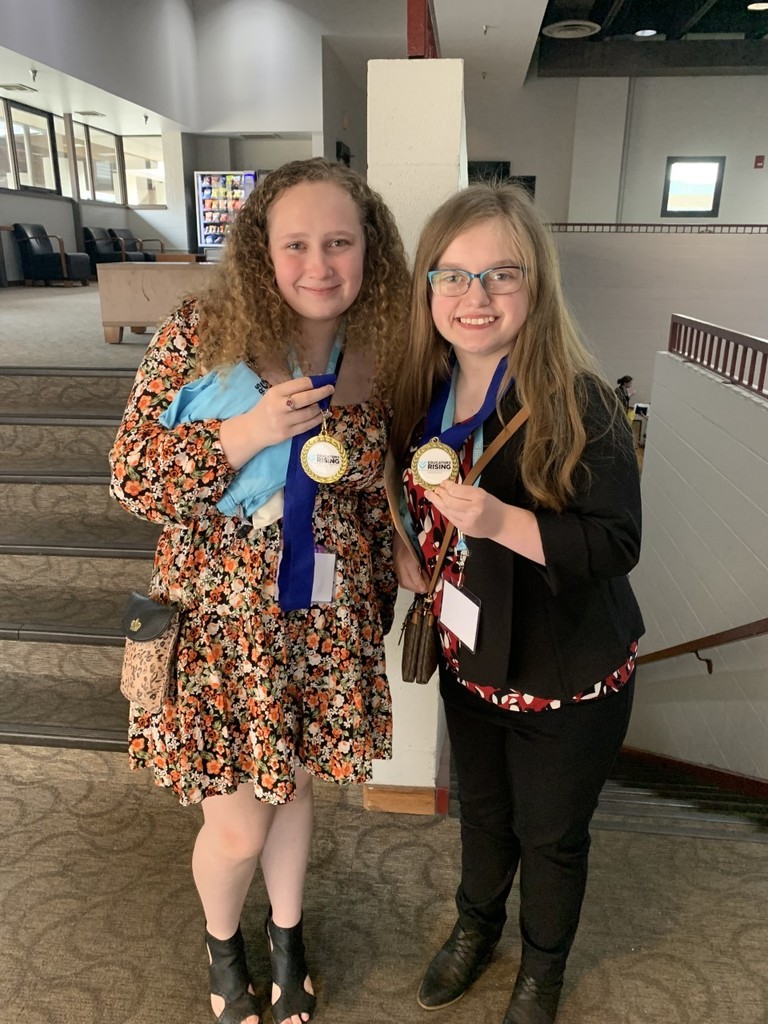 Due to predicted storms tomorrow and out of an abundance of caution, we will be on NTI tomorrow March 3, 2023. The weather service predicts high winds, severe rains, and downed trees with powerlines. Staff will report and assist with NTI questions. #BelieveInGC

We're almost in the home stretch for the 2022-2023 school year! Here's a quick look at the 22/23 and 23/24 school calendars for reference.​ Have a great day, Musketeers!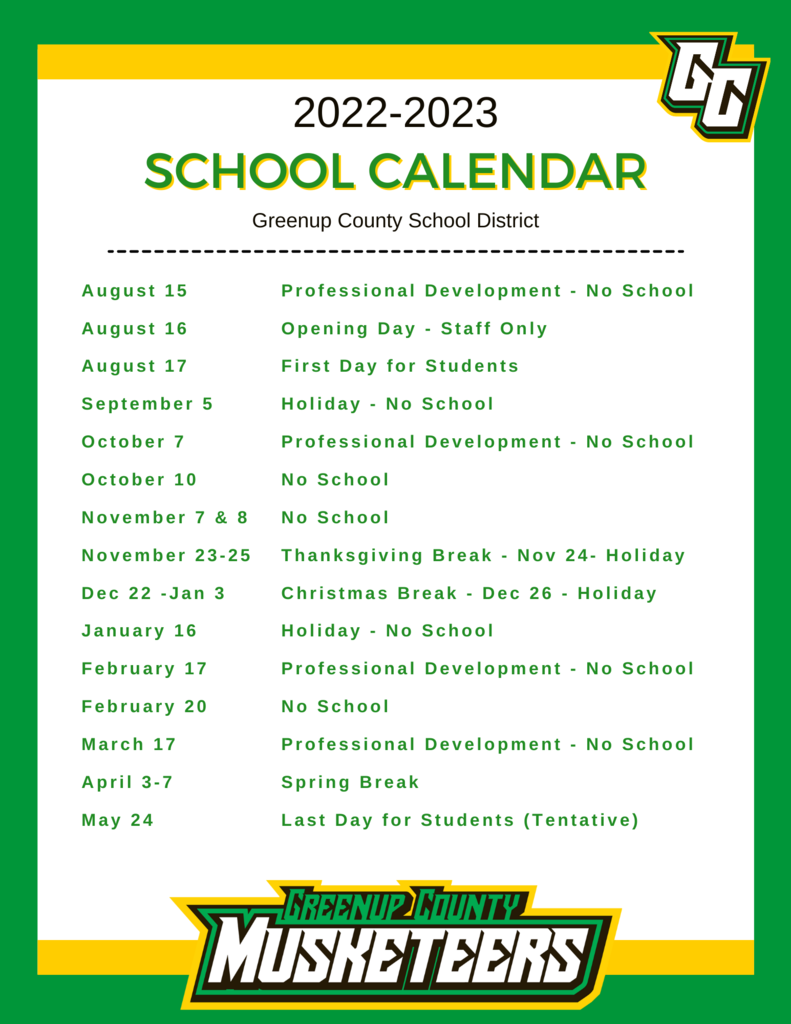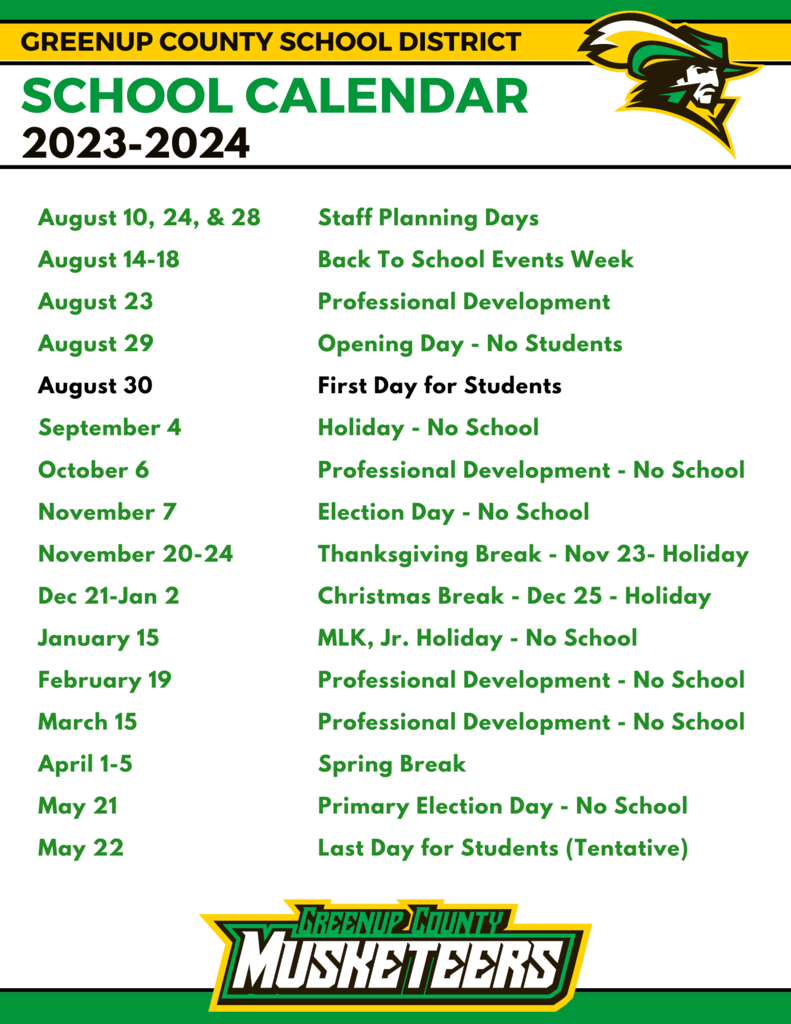 Attention GCSD Community Members! Help us plan for the future by taking a few moments to complete the Community Stakeholder Survey. This survey is for anyone living within GCSD boundaries or who has a child/grandchild attending the district.
https://forms.gle/NuHFyGtfKgLnXrhF8

What's Happening This Week in GC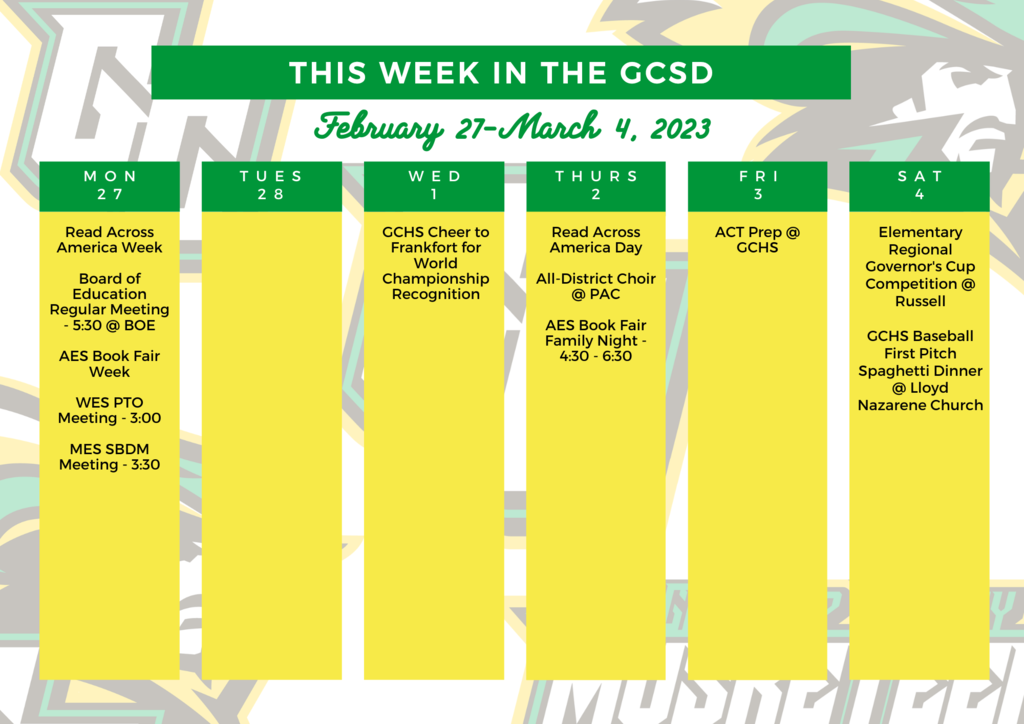 Clay Couch's electricity students are working on GCHS softball facilities today - great experience and a chance to support their fellow Musketeers! Our young adults are doing big things for GC! #BelieveInGC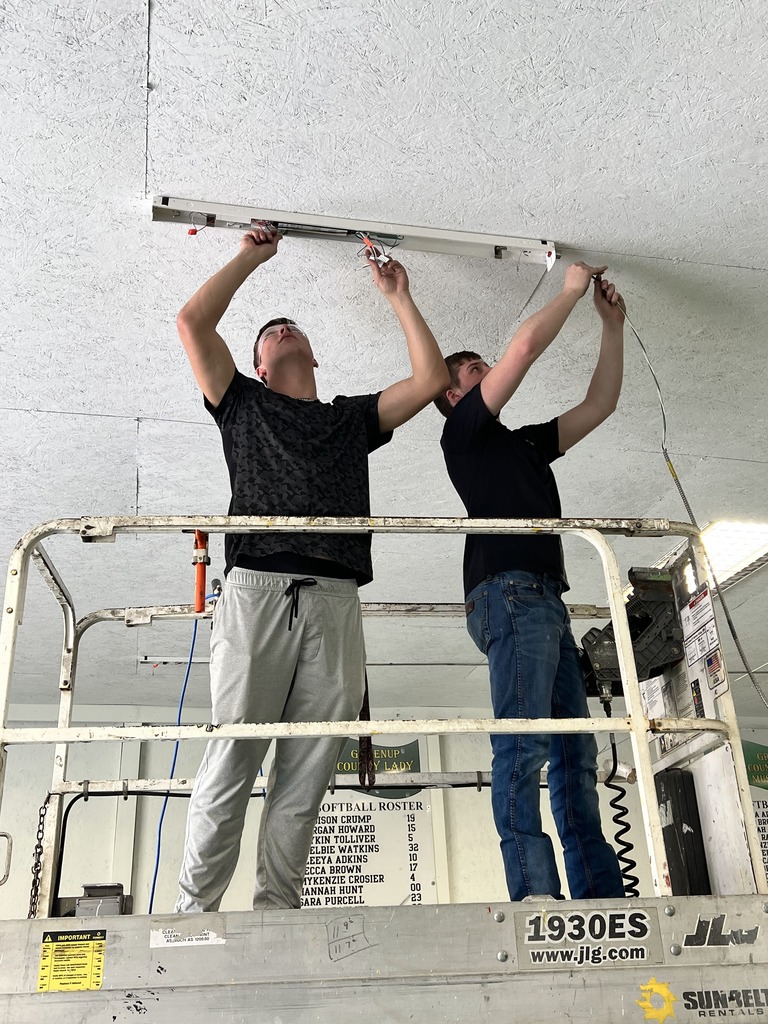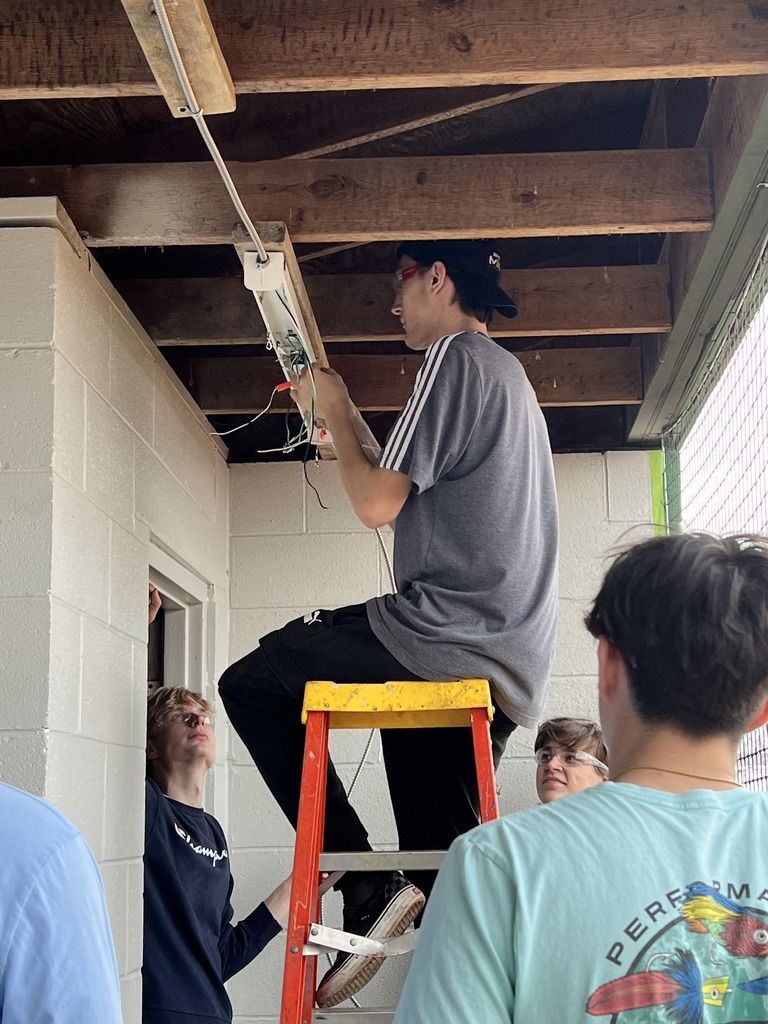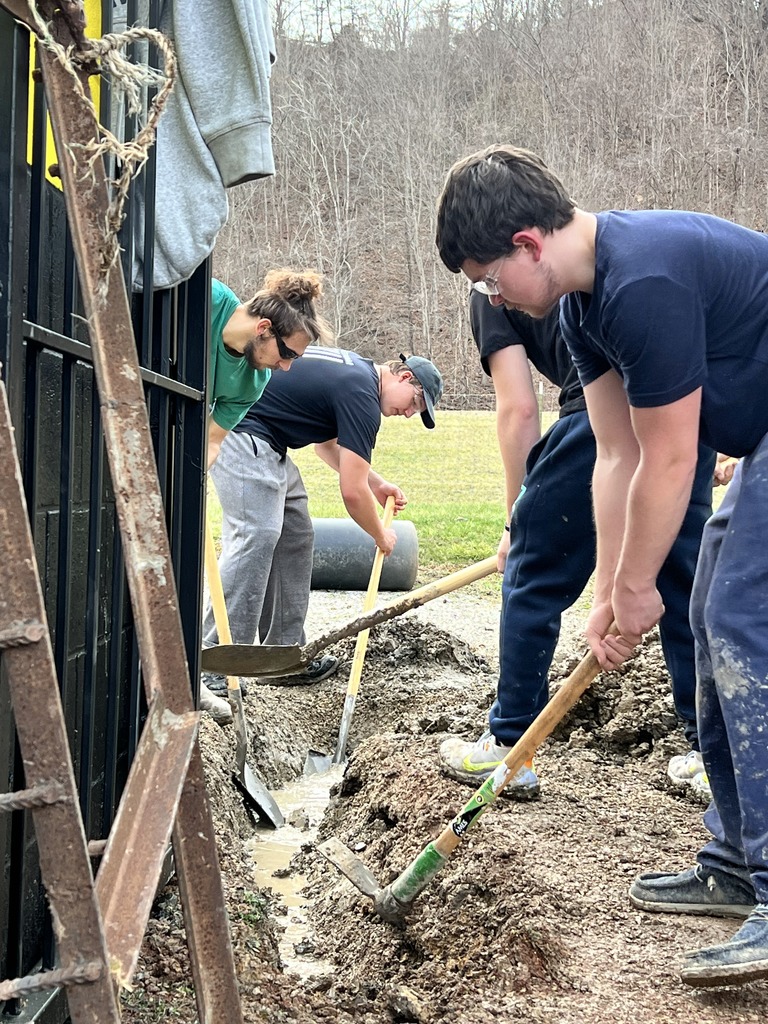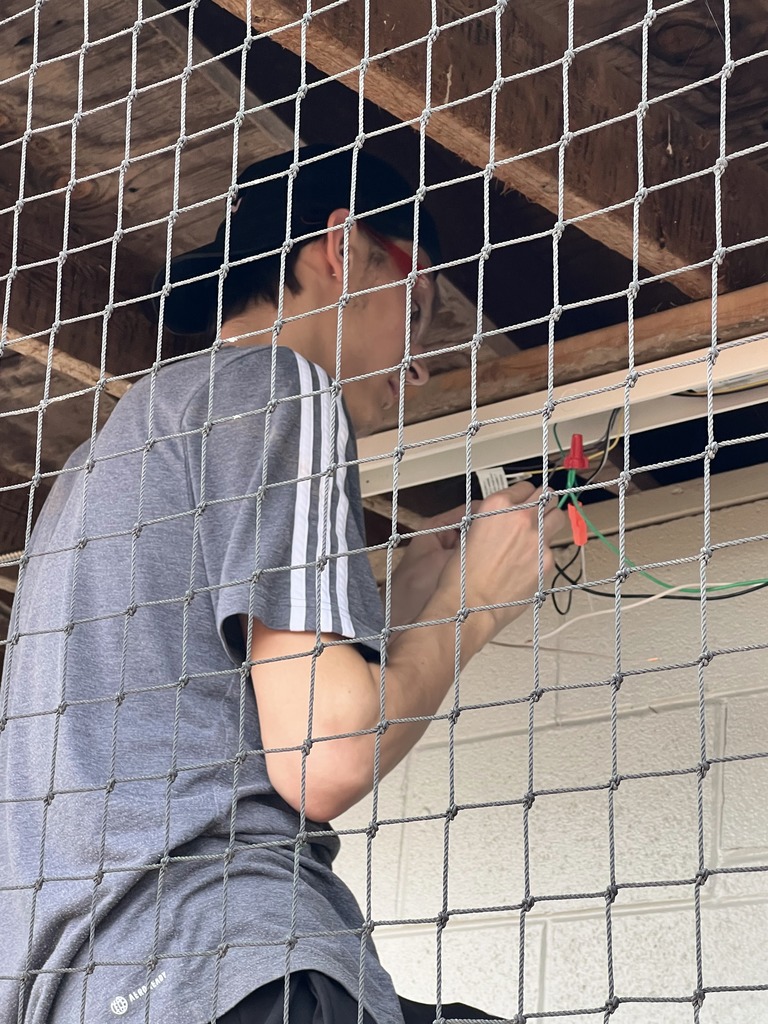 Musketeer Youth Sports League is now registering students for Outdoor Youth Soccer! Register now to ensure your child is enrolled. Practice starts March 6.
https://forms.gle/r2SKXjT7B8Li2CPh8

See you tonight at Lewis County! #BelieveInGC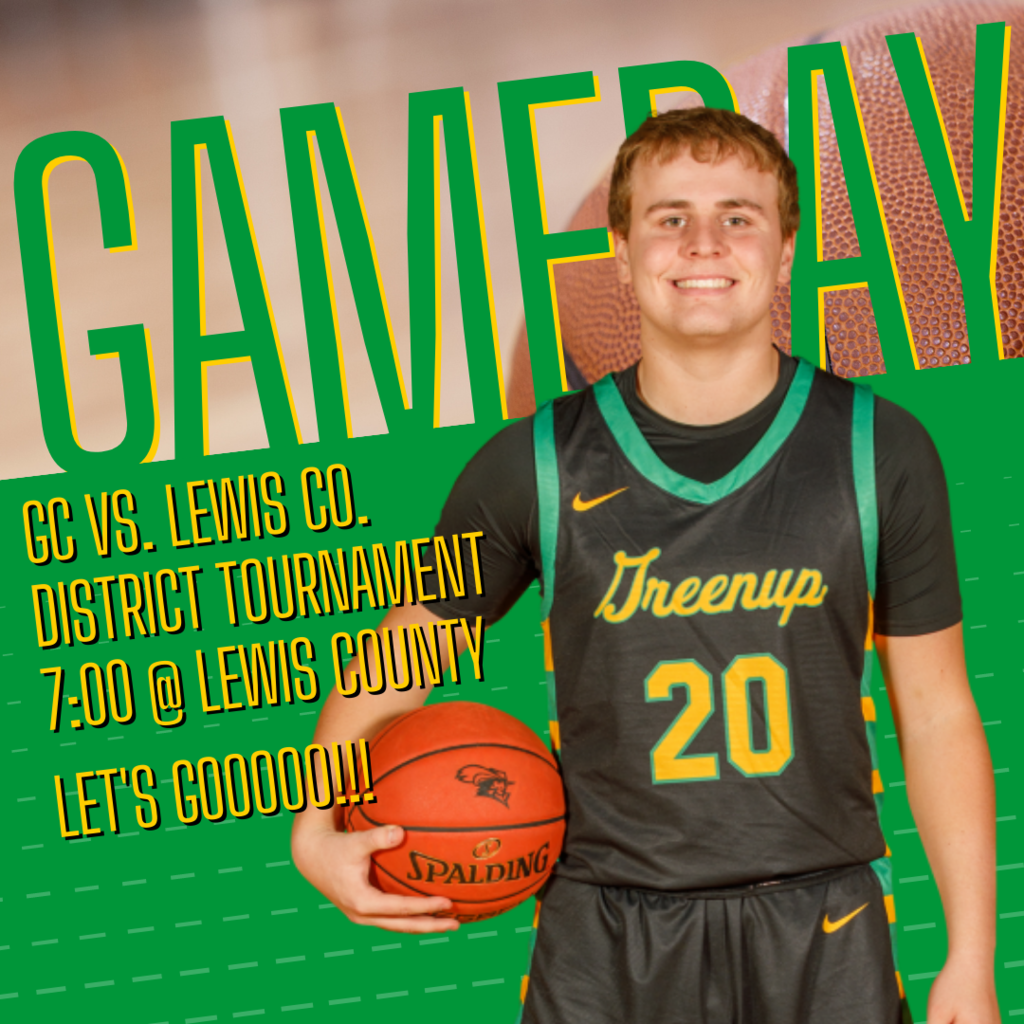 It's National FFA Week! GCHS has an amazing FFA program full of school, regional and state leaders! We are so proud of everything they continue to accomplish. Thanks to everyone who makes this program a huge success. "Learning to do, Doing to learn, Earning to live, Living to serve.." #BelieveInGC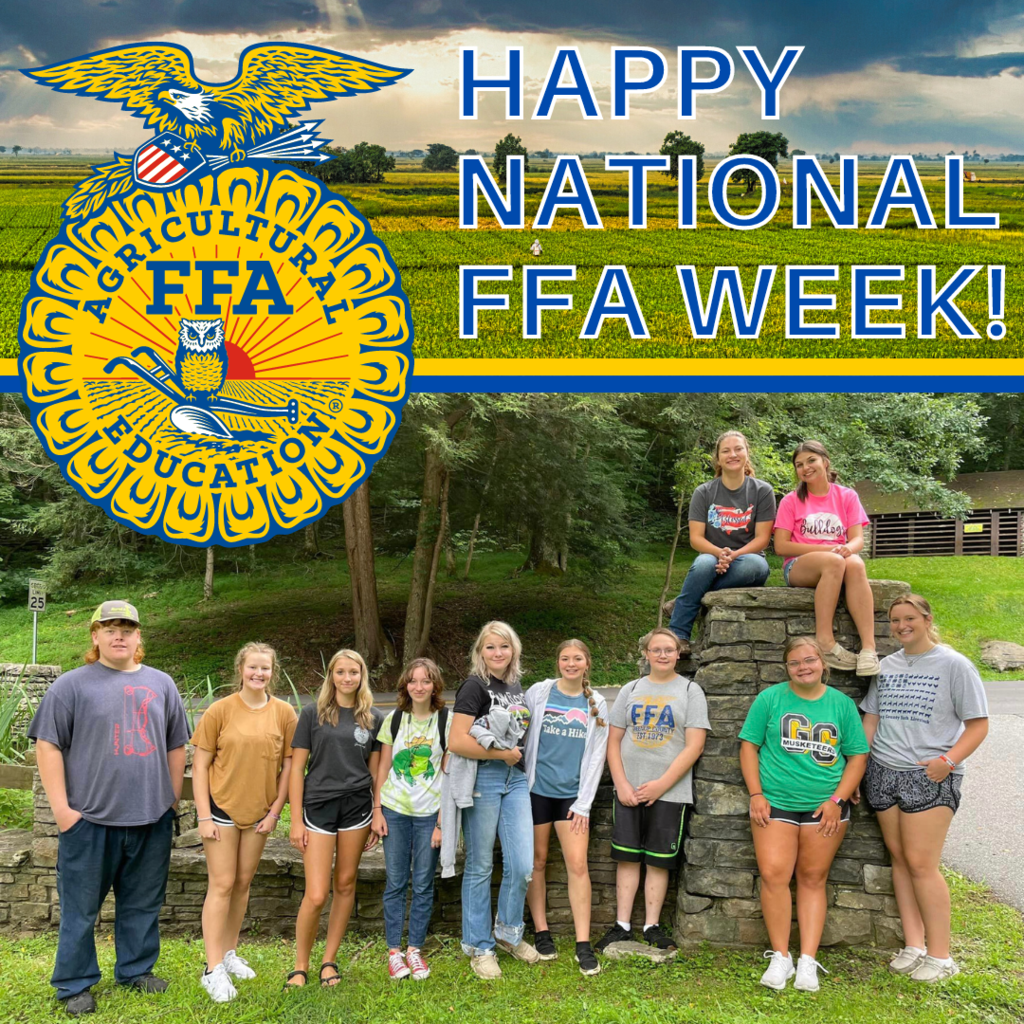 We'll see you there! #BelieveInGC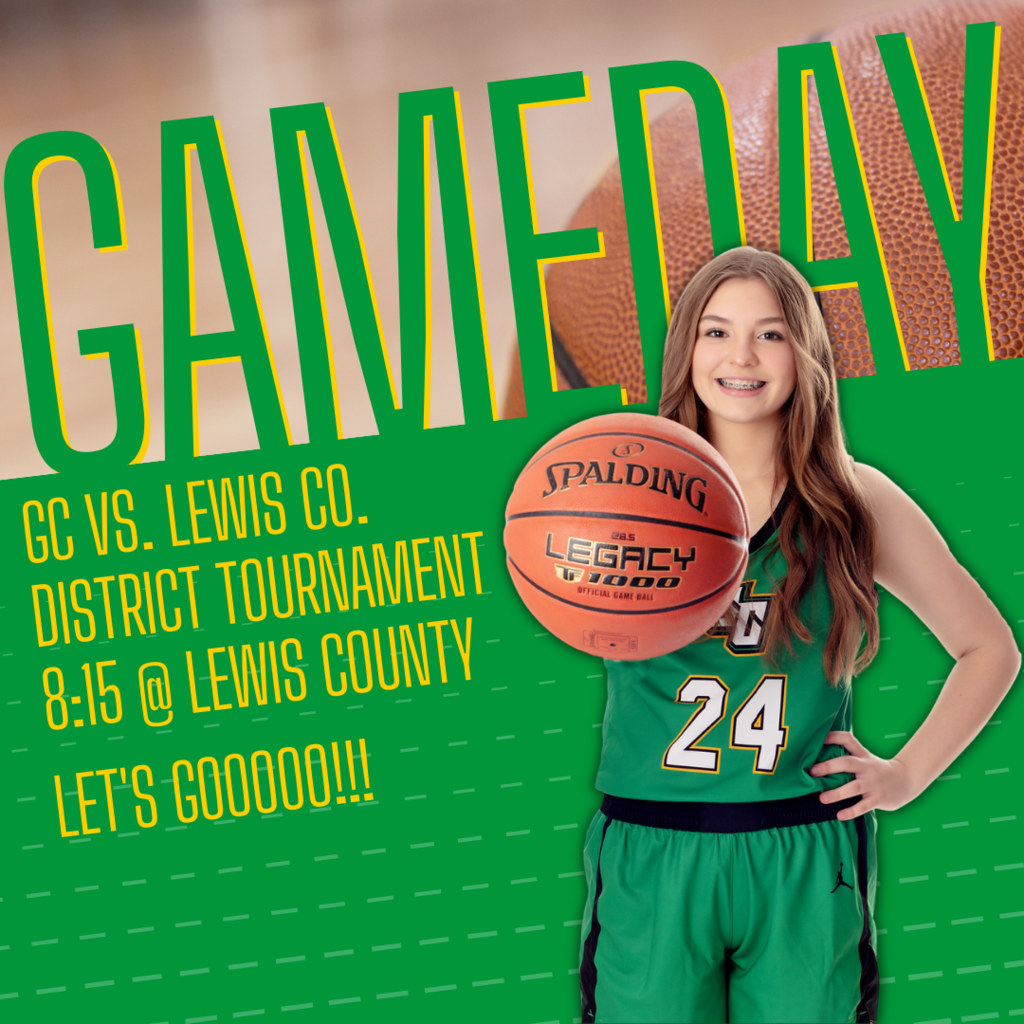 What's Happening This Week in GC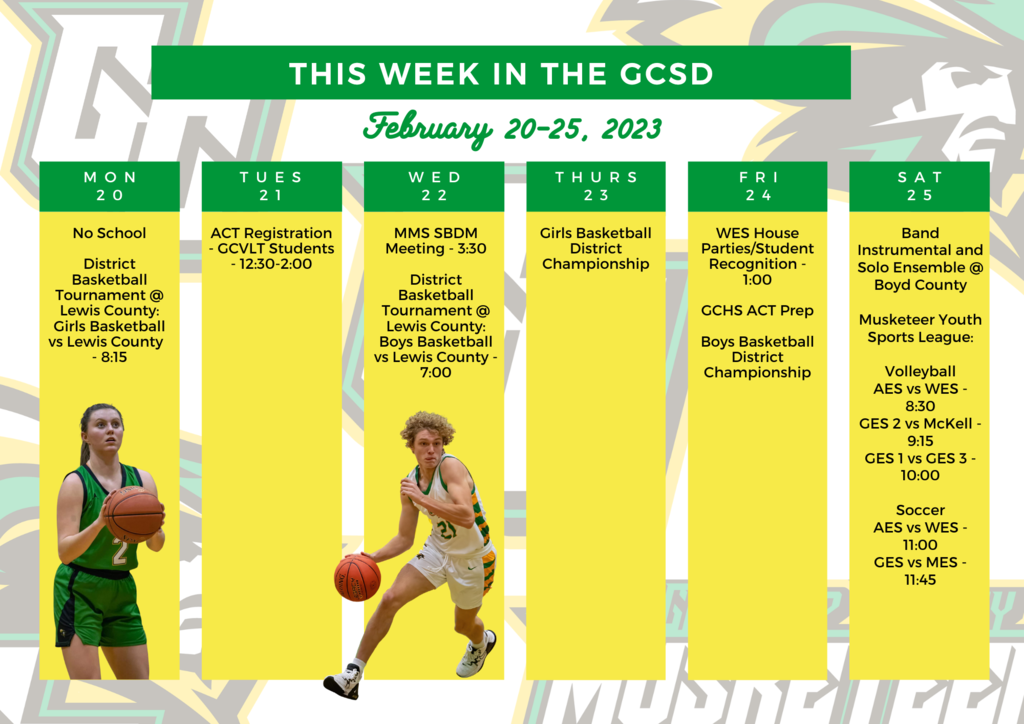 The Lady Musketeers take on Lewis on Monday. No school Monday, so sleep in, wake up, and put on your green, black, and gold! In the words of Coach Chelsea... Let's GOOOOO! See you there Musketeers and get ready to be loud! See you there! #BelieveInGC

Dismissal today at 1:30 - after school events are cancelled! If there are changes to routes due to covered roadways, your child's bus driver will contact you. Stay safe, Musketeers!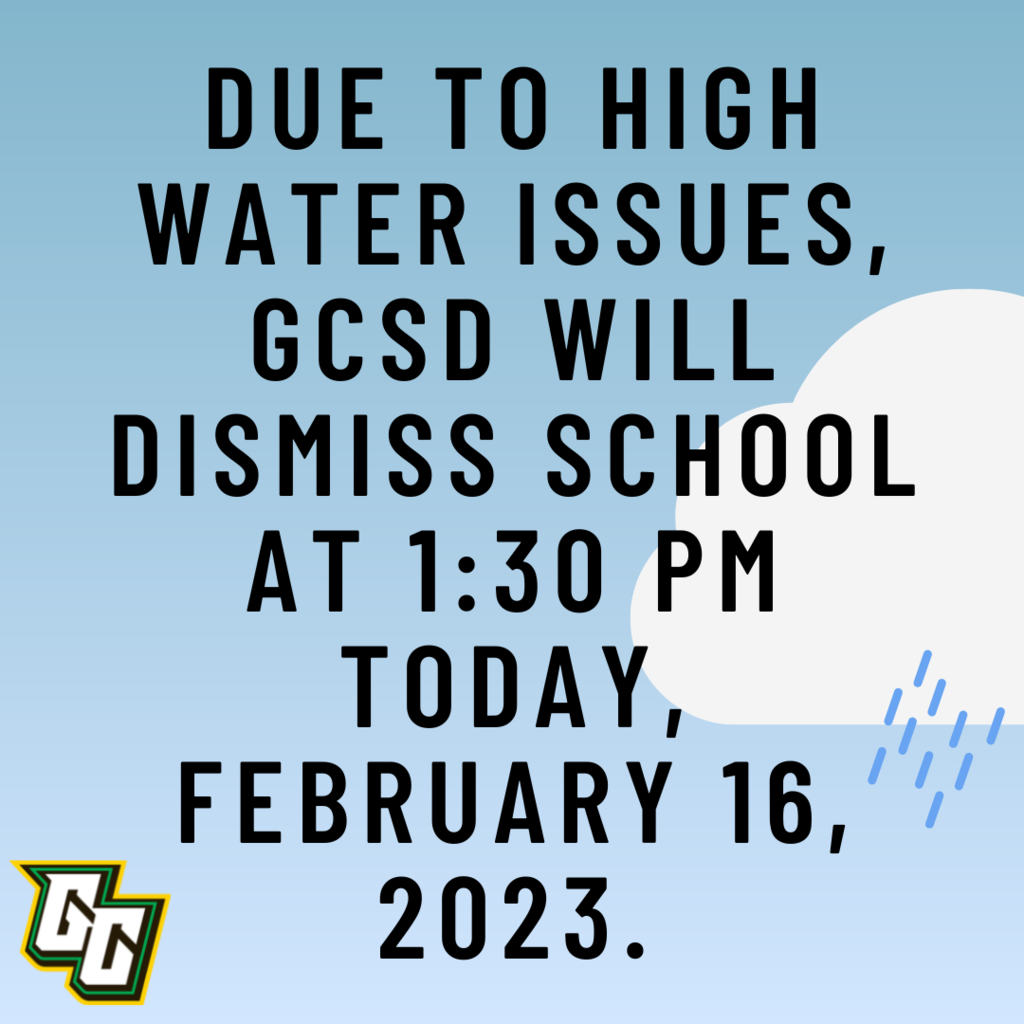 It's National SRO Appreciation Day! Thank you to Chief Kearns for working to keep GCSD a safe place to work and learn! #BelieveInGC