Wondering about Christmas program dates? See event calendars, get the latest announcements, check school lunch menus, and more, with the GCSD app! Download for Android:
https://bit.ly/3AoXPgD
Download for iPhone:
https://apple.co/3TkmOKQ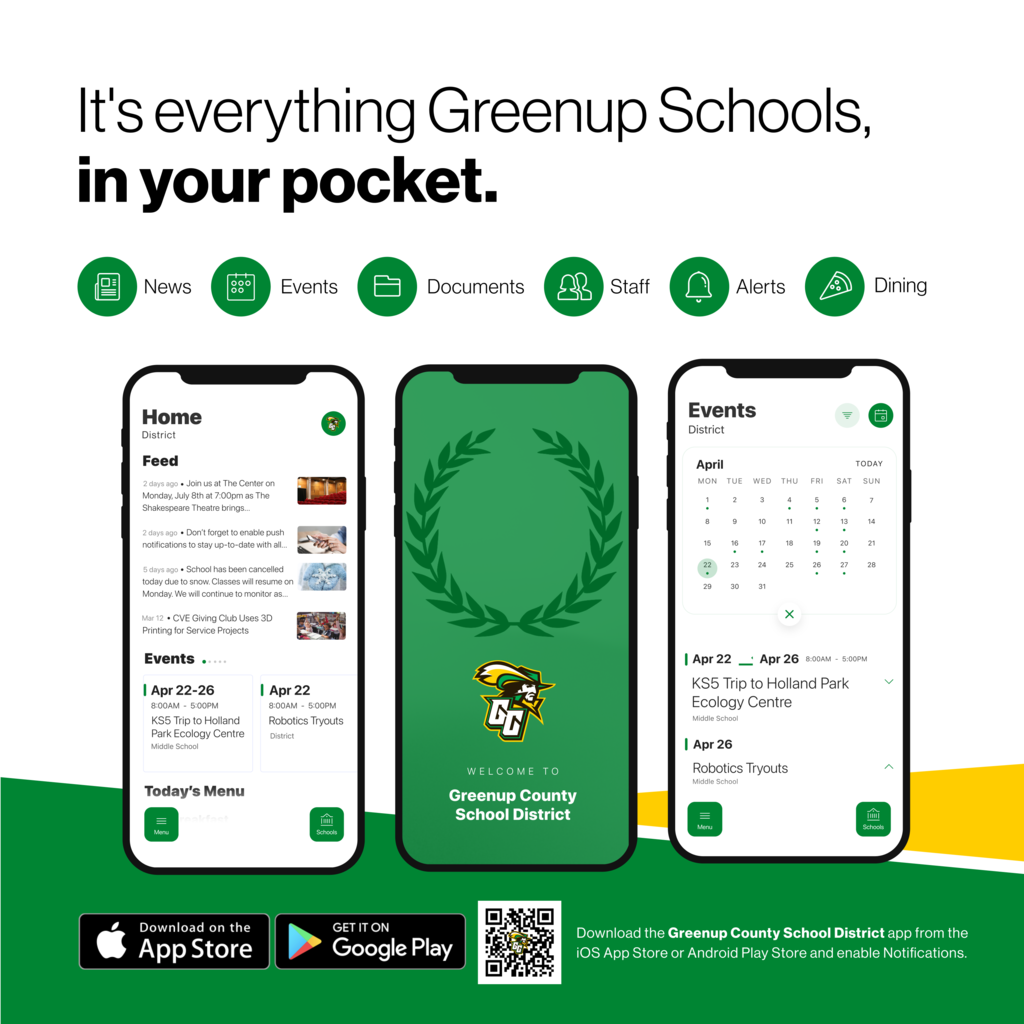 What's Happening This Week in GC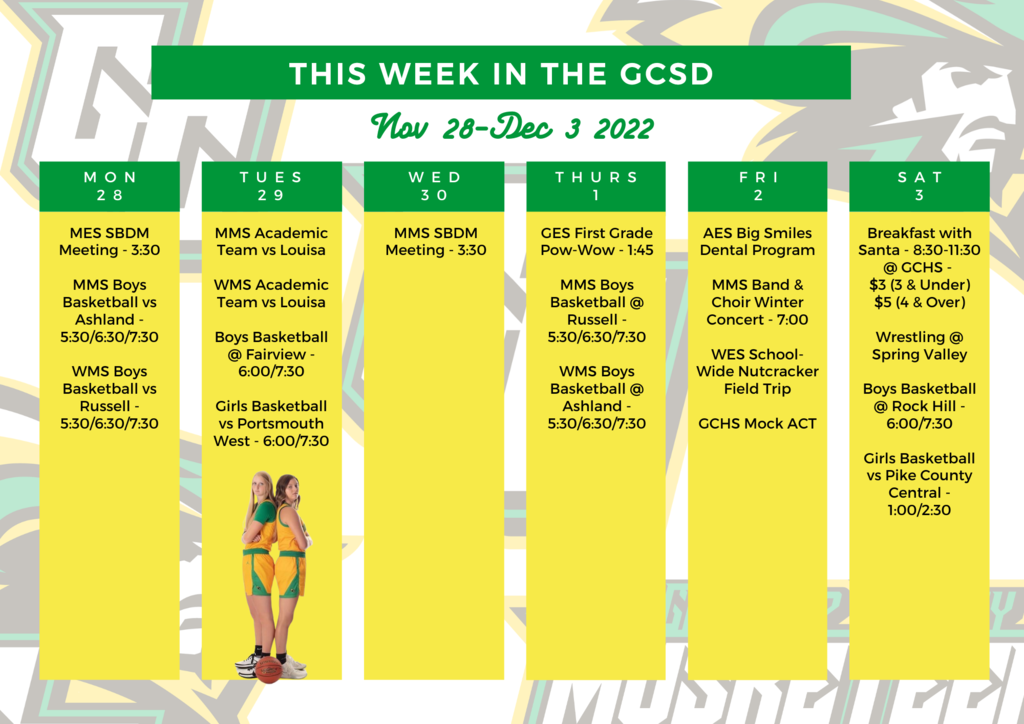 Athletic Tickets Update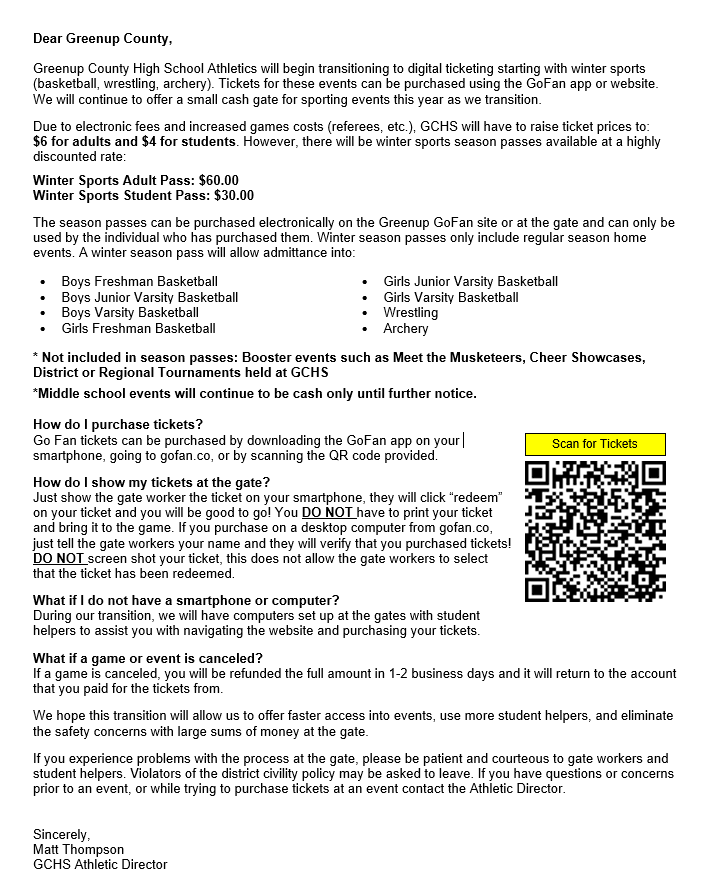 Congratulations to our own Ashley Smith! Ms. Smith was recognized as a KY Special Education Teacher of the Year Finalist during the 2022 KY Expectional Children's Conference! We are so proud! #BelieveInGC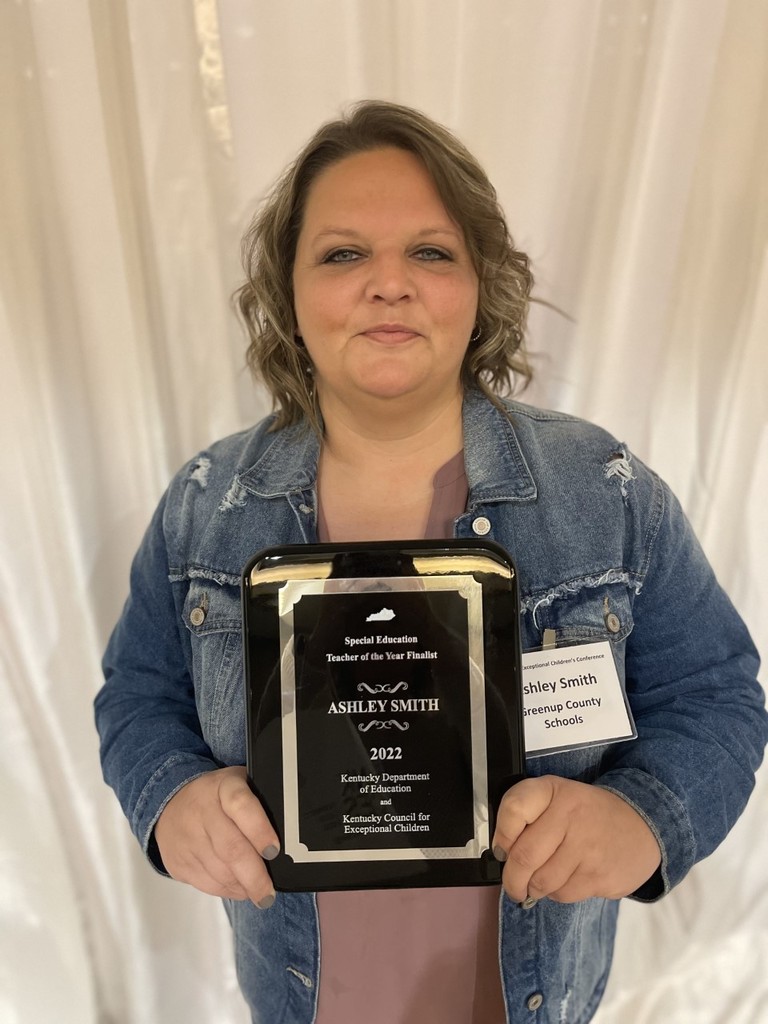 Girls Basketball Schedule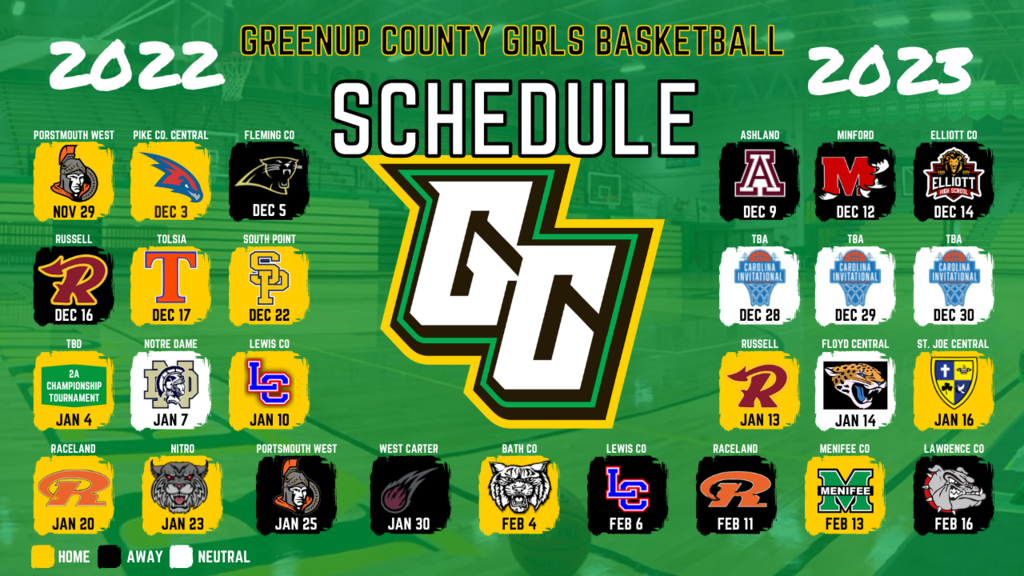 Boys Basketball Schedule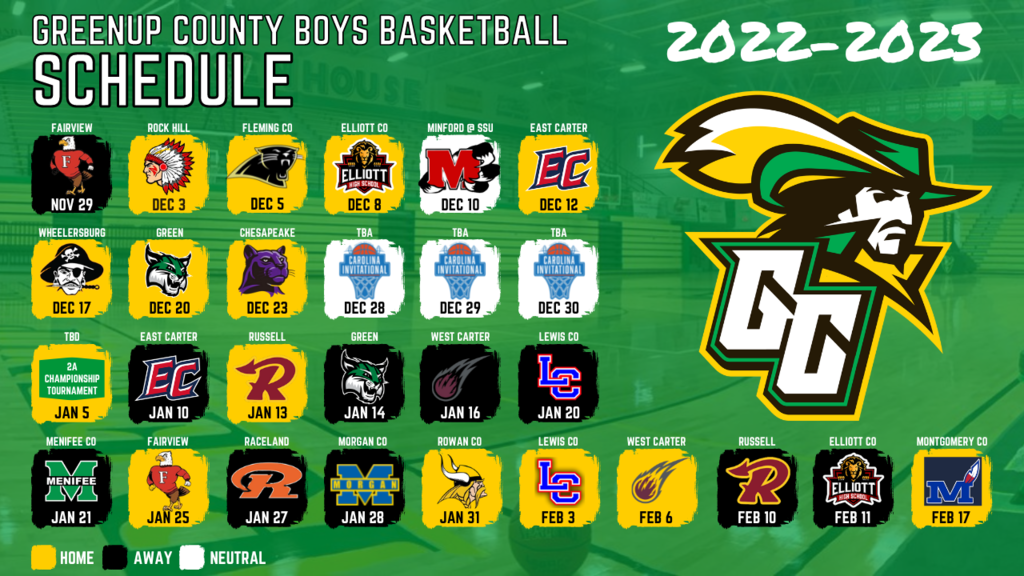 #GCGivesThanks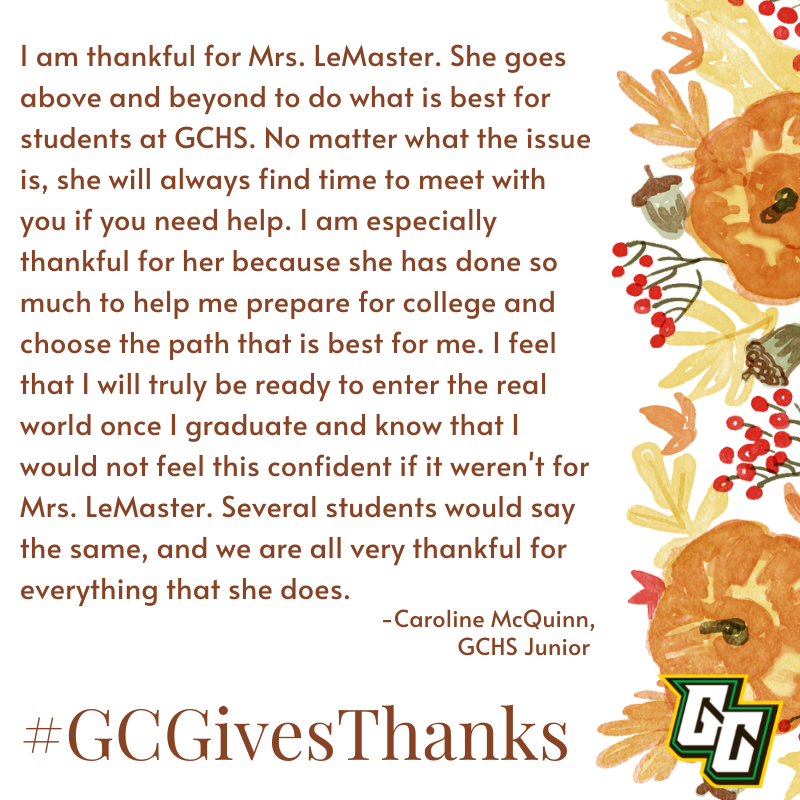 #GCGivesThanks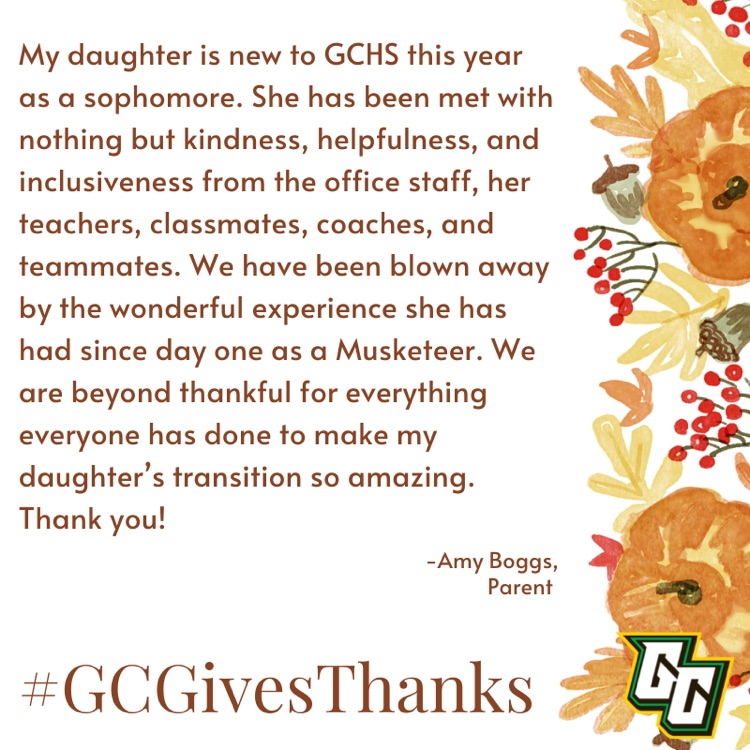 #GCGivesThanks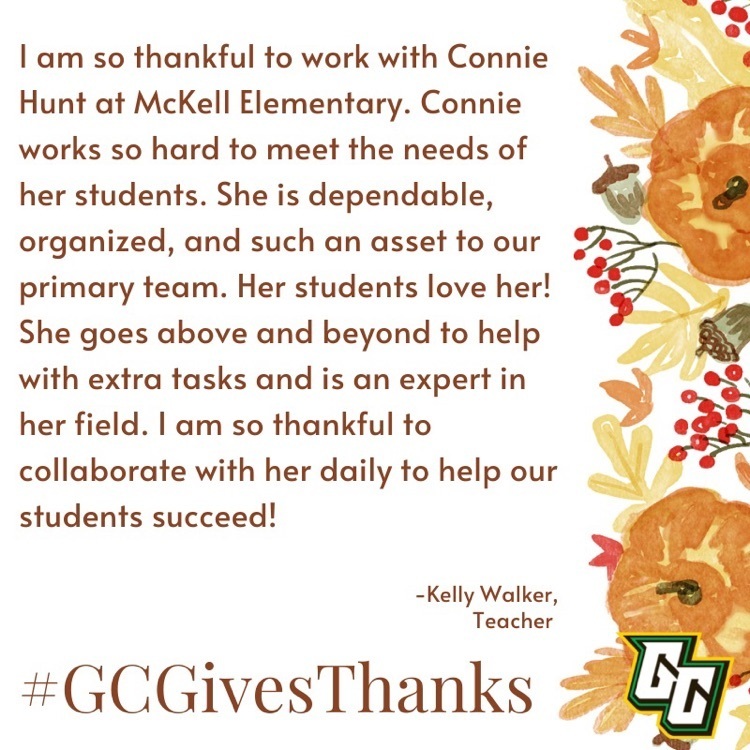 #GCGivesThanks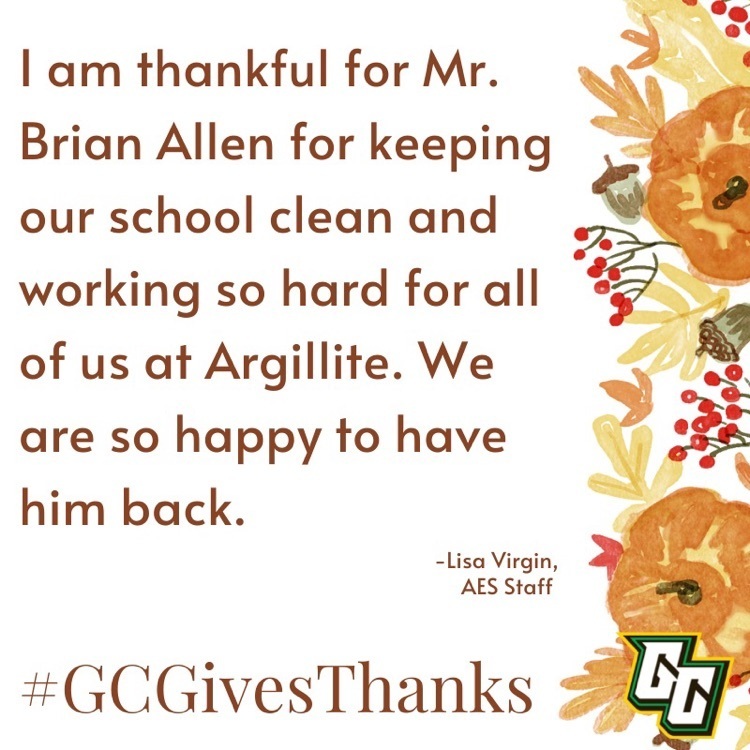 Musketeers, Due to staff and student illness we are making a schedule change to NTI and extended break. Our team will deep clean facilities and buses. Instructional staff will be available tomorrow for any student questions about assignments. We will see you back 11/28/22, healthy and ready to learn! -Supt. Moresea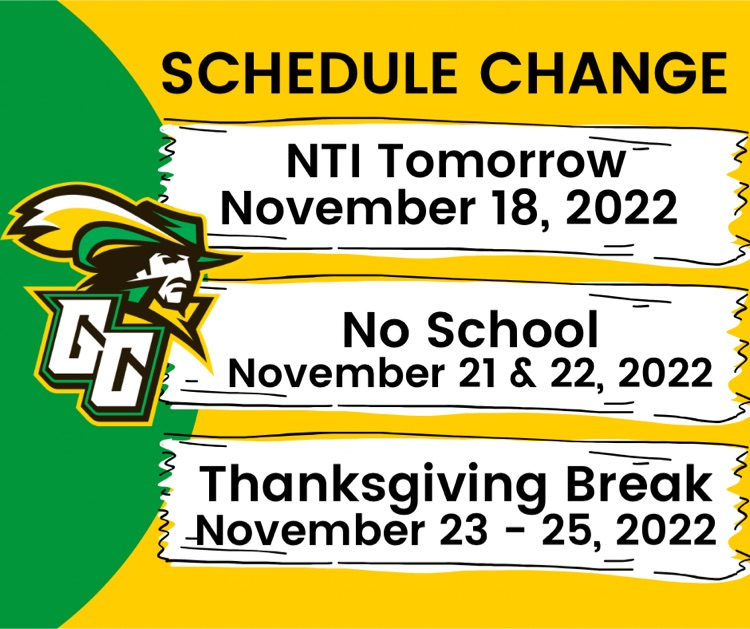 #GCGivesThanks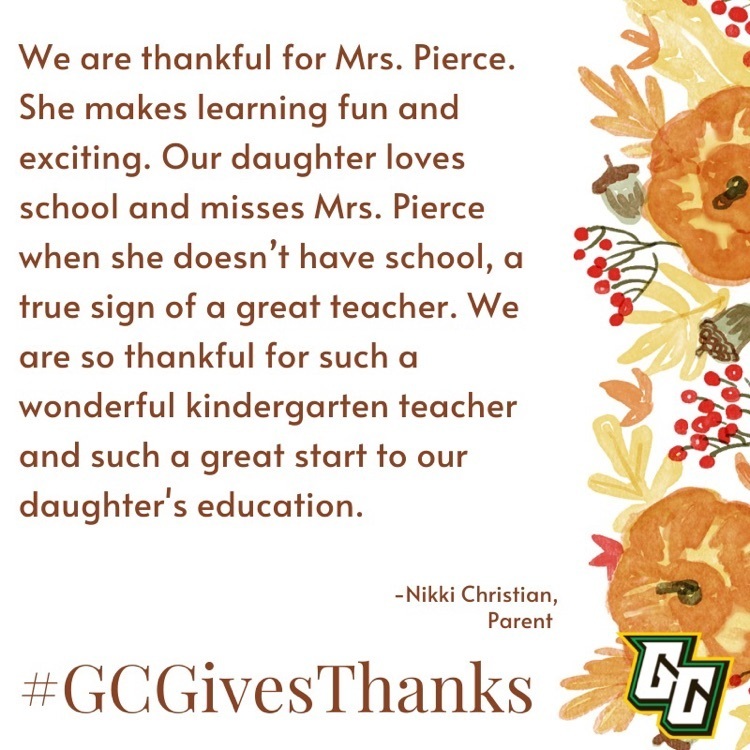 Basketball season is just around the corner...but first, let's head to Mason County for some Friday night football! We'll see you Saturday night at Meet the Musketeers! Let's gooooo!!! #BelieveInGC #GCAllForOne #FindAWay *Girls schedule coming soon!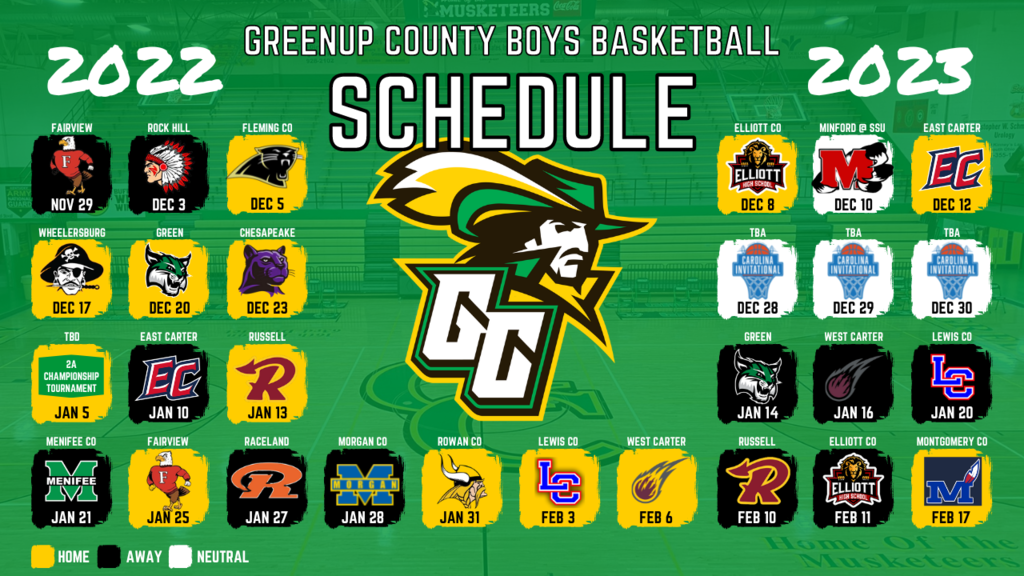 #GCGivesThanks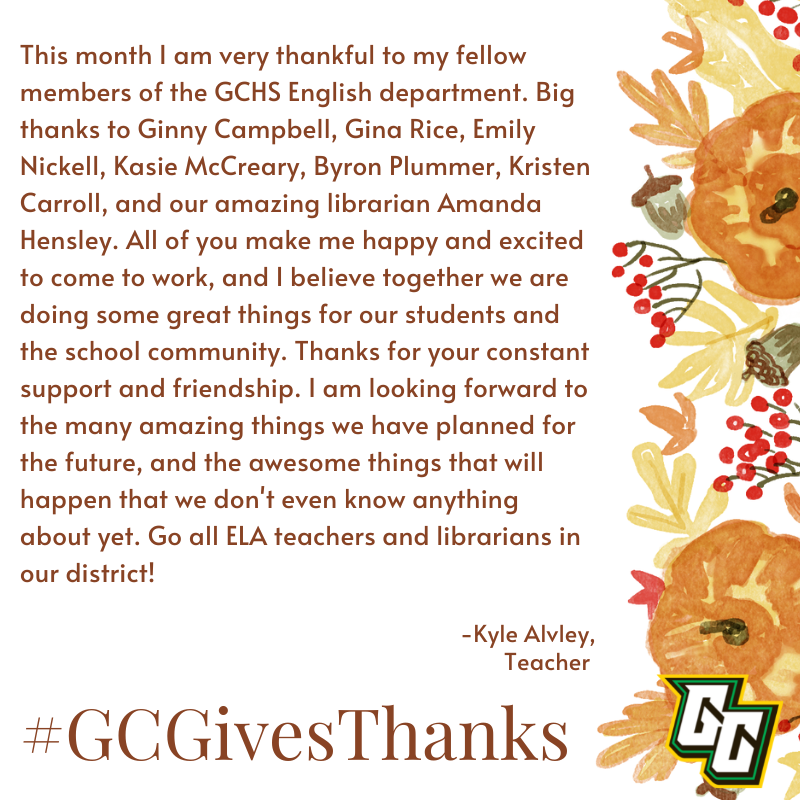 #GCGivesThanks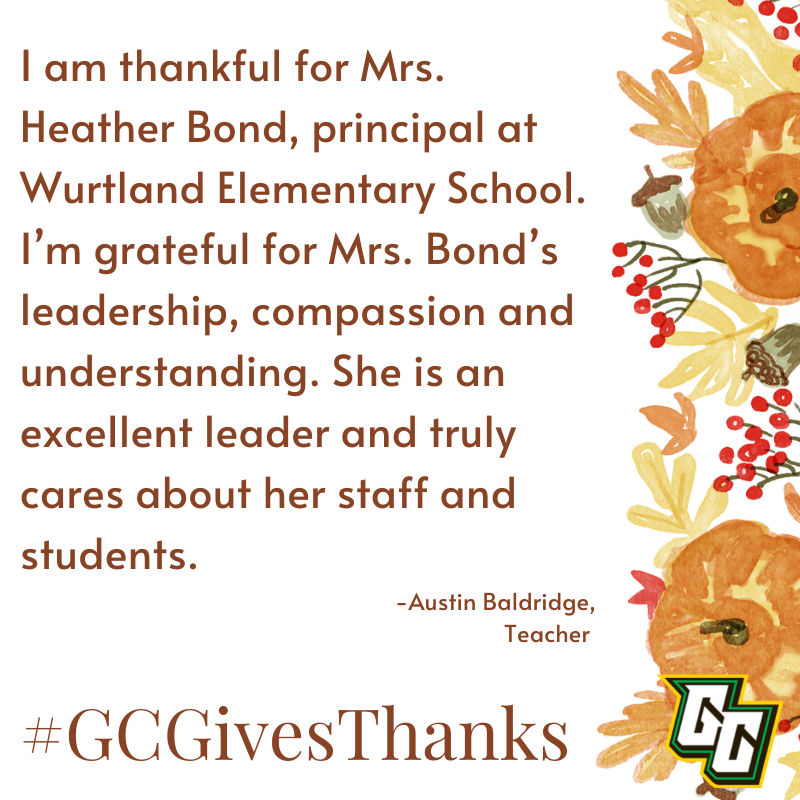 #GCGivesThanks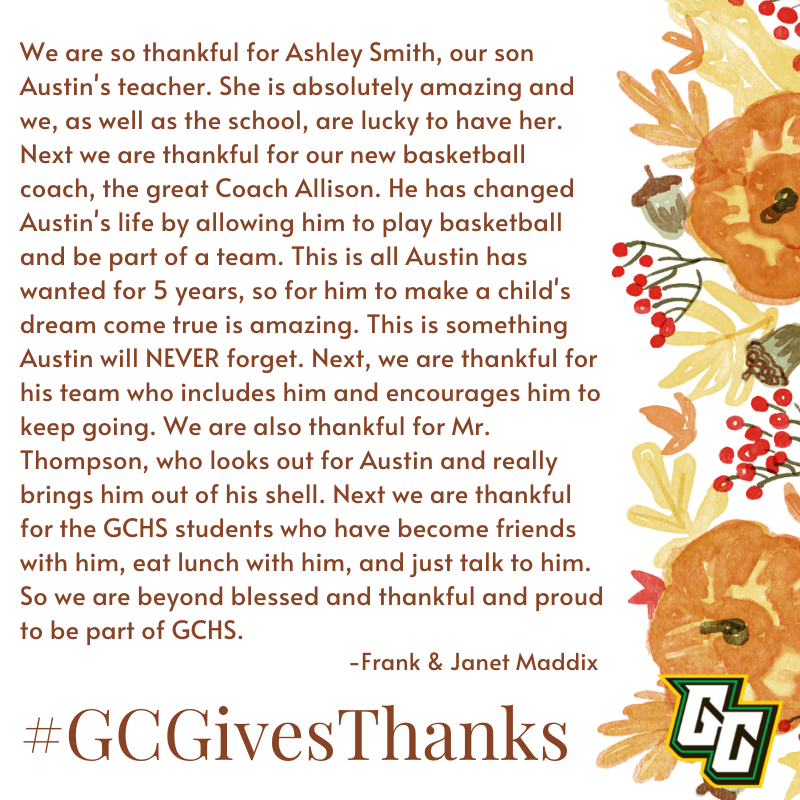 What's Happening This Week in GC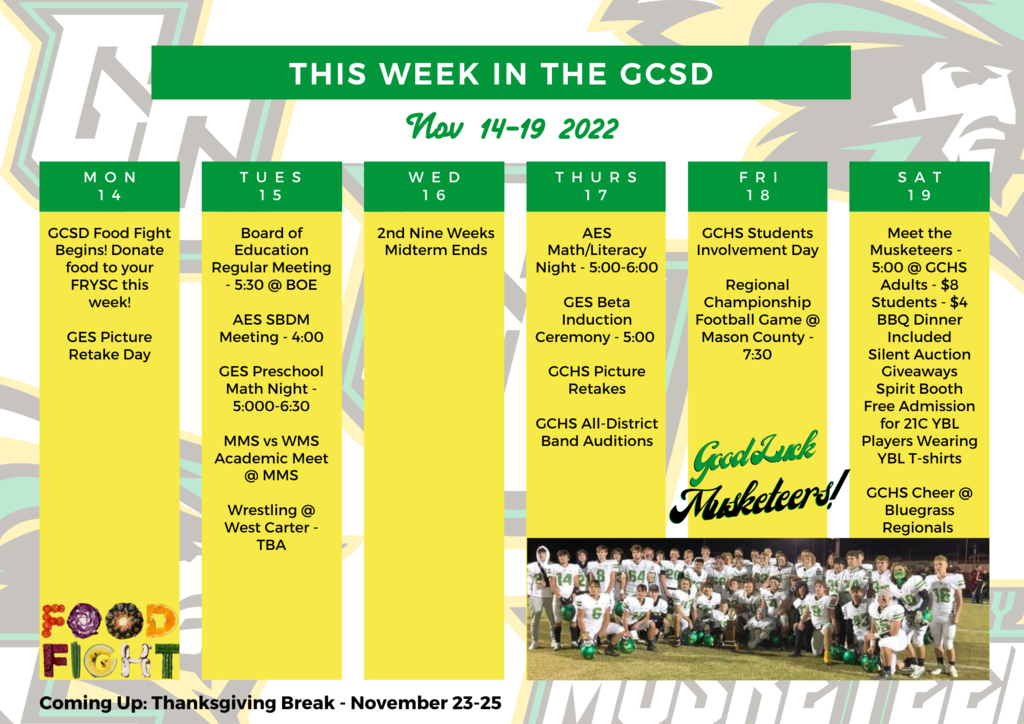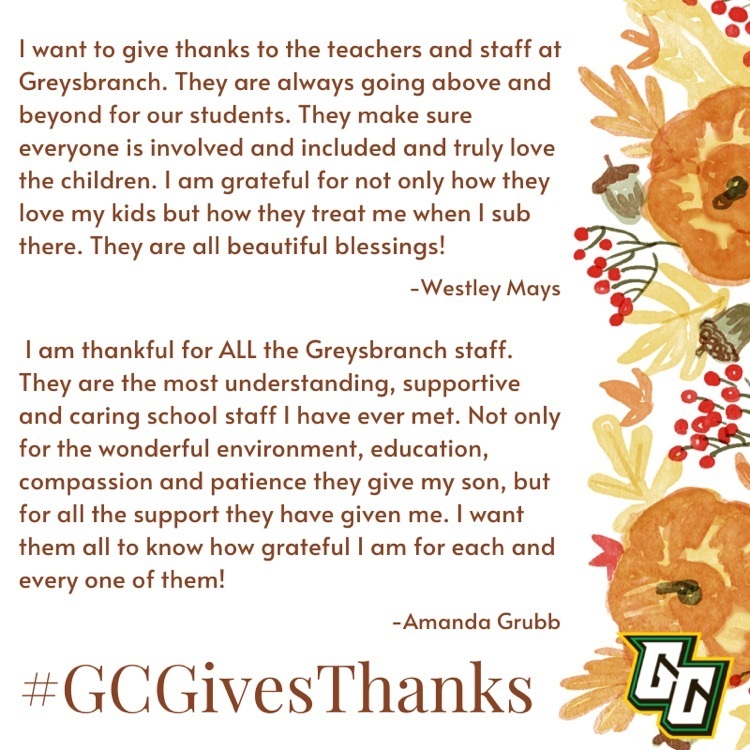 KHSAA Section 8 Medium Varsity Champs! It's a great weekend to be a Musketeer! #BelieveInGC #GetUpForGreenup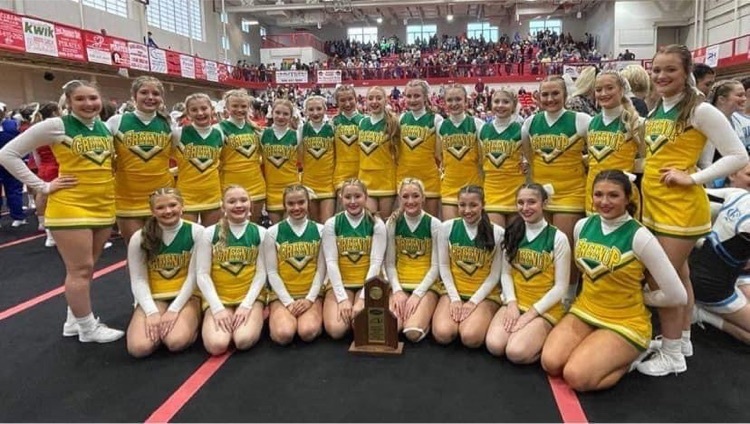 Meet the Musketeers has been moved to Saturday, November 19. Lets get ready to cheer on our football team Friday night at Mason County! It's going to be a great weekend for the Musketeers! #BelieveInGC